Careers in Aged Care - Where can it take you?
Sunday, September 20, 2020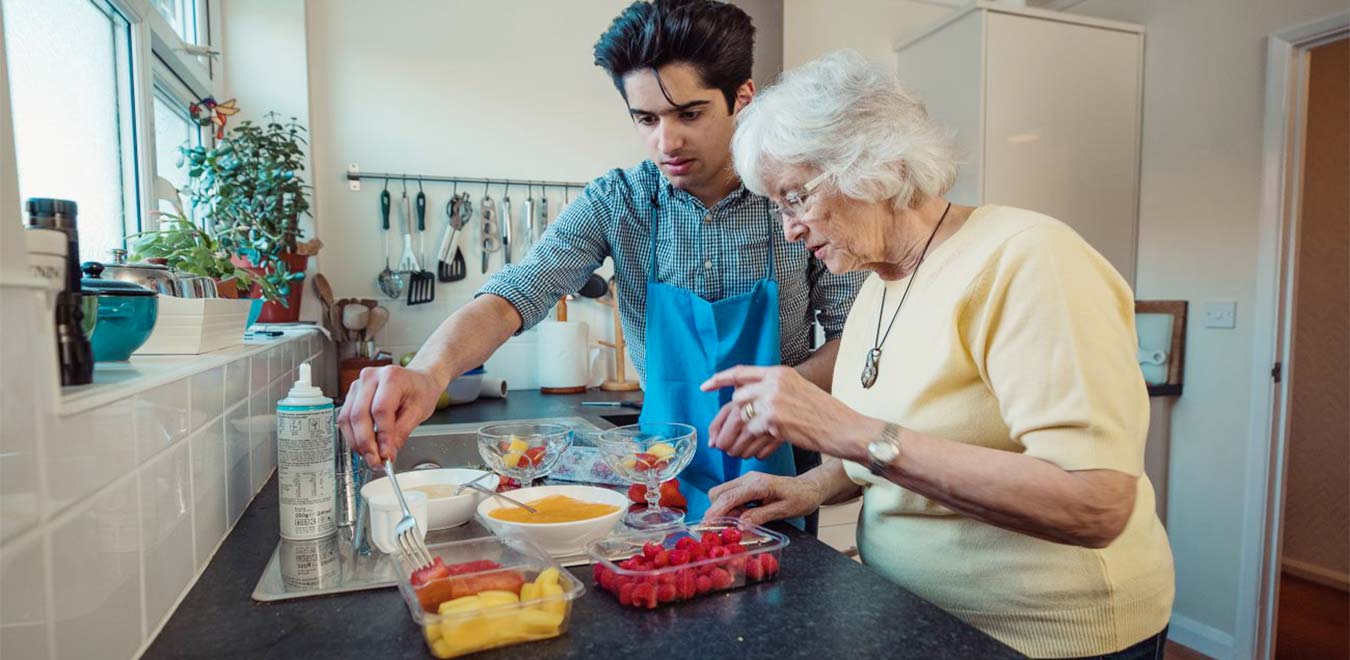 So you are thinking about a career in aged care and want to know more about the opportunities ahead of you?
Firstly let's address a few things you may have heard about working in aged care.
'Show me the money' - The reality is that when you start out, the hourly rate or annual salary isn't comparable to driving a mining truck. Much like most careers, as you progress the pay does get better. Below you will find a salary guide based on the current Fairwork registered Award for Aged Care. Most aged care roles require shift work, so there is opportunity to increase your earnings by working weekends, and outside of business hours.
The aged care sector is growing, and it won't experience the ups and downs of industries such as mining and major projects. You may not get paid as well as them, but you have more stability. Trust me, I've been there, done that.
'Up close and personal' - Just like you and me, folks have to shower, use the dunny, and in some cases (not all), you're going to have to help them. Yes, that means giving someone a bath or helping them in the shower or toilet. If you're a parent you will have done this before, except now its with an adult.
'Sadie the cleaning lady' - Farnsy here (to the right) once sang this classic hit song and you can too. But how much cleaning is involved as an aged carer? Well that depends. If you're helping out around someones home then there would be light cleaning duties. If you're working in a aged care estate then there will be dedicated cleaners who will be responsible for most of the cleaning and clearing up.
Careers in Aged Care
Currently, as at March 2020 you do not require any qualifications to become an Aged Care worker. We believe this will change once the Aged Care Royal Commission makes its recommendations. So let's say you start a career in aged care, here is what it might look like. Rates quoted are in accordance with the current Aged Care Award 2010 and working your typical Mon - Friday business hours. Penalty rates are in addition to this.
Support Worker ($20.73 - $23.47 per hour based on ordinary full time hours). As a Support Worker you are providing day to day care for individuals. You'll report to a shift supervisor on a day to day basis. Depending on your capability and performance you'll likely be in this role for one to two years, more if you're loving it. You may be working in an aged care facility, or out on the road visiting people in their homes. Ideally you'll be studying towards a Cert III in Individual Support, or Cert IV in Ageing Support.
Leisure and Lifestyle Coordinator (similar to Support Worker rates). You'll need a Cert IV in Leisure and Health. You'll plan and conduct activities for residents of the property you work at. This role is pretty autonomous and independent and typically reports to a facility/centre manager.
Enrolled Nurse ($23.12 - 24.32 per hour based on ordinary full time hours and the Nurses Award 2010). As an EN you will support the Registered Nurse (RN) whilst providing supervision and guidance to the Support Workers. You will also help to ensure the quality and service standards are adhered to at all times. To become a Endorsed Enrolled Nurse you'll need to have completed a Diploma of Nursing and be registered with the Australian Health Practitioner Regulation Agency (AHPRA). This would allow you to administer certain medications to residents. You can expect to be in this role for a couple of years depending on your ambitions.
Registered Nurse ($25.82+ per hour based on ordinary full time hours). To become a registered nurse you will have to complete a Bachelor of Nursing degree. You will have more responsibility and provide more advanced care compared to a Enrolled Nurse. Plenty of people get immense satisfaction in this role and stay in it for a long time as it provides some leadership and supervision of staff, as well as maintains the hands on resident care they enjoy. However, you can continue up the ladder if you were ambitious.
Clinical Manager ($75k+) Normally a Clinical Manager will be a RN who is wanting more from their career. This role is in charge of all clinical services within an aged care facility. They oversee all staff that provide care and services to the residents and enjoy the administrative duties that come with it. You're less hands on with residents now, and dealing more with staff issues. This is one part of the role which can be time consuming and not very enjoyable although some people thrive in leading and managing others. You will work closely with the Facility Manager who has overall responsibility for the facility.
Facility Manager ($120k+) You are now a very busy person with a tonne of responsibility. You're now responsible for all staff, residents, financials, performance, and operations. You'll need to attach the mobile to your head. You'll earn good money, and you will work very hard for it. Facility Managers are very experienced professionals who have spent a long time in the aged care industry.
I've had enough of Aged Care, what can I do with this experience? Plenty.
Training and Assessment Specialist - With all that experience you have gained, you could share that knowledge and experience by training new people coming into the sector. You'll just need to get your Cert IV in TAE. Alternatively you can pivot into another sector and be a trainer.
General Manager / Operations Manager - After some time as the Facility Manager, you might move into a corporate head office role looking after a region or portfolio of facilities. You could potential move into another sector into a similar role.
Customer Service / Hospitality - The aged care sector is very complimentary to the customer service and hospitality industry. You could transition quite easily into this area if you so desired.
Recruitment - Been working in the sector a long time and have a strong network? Then you could potentially get int the recruitment industry although it has its ups and downs much like the mining sector. When the economy goes south, you, along with HR are usually the first to go.